History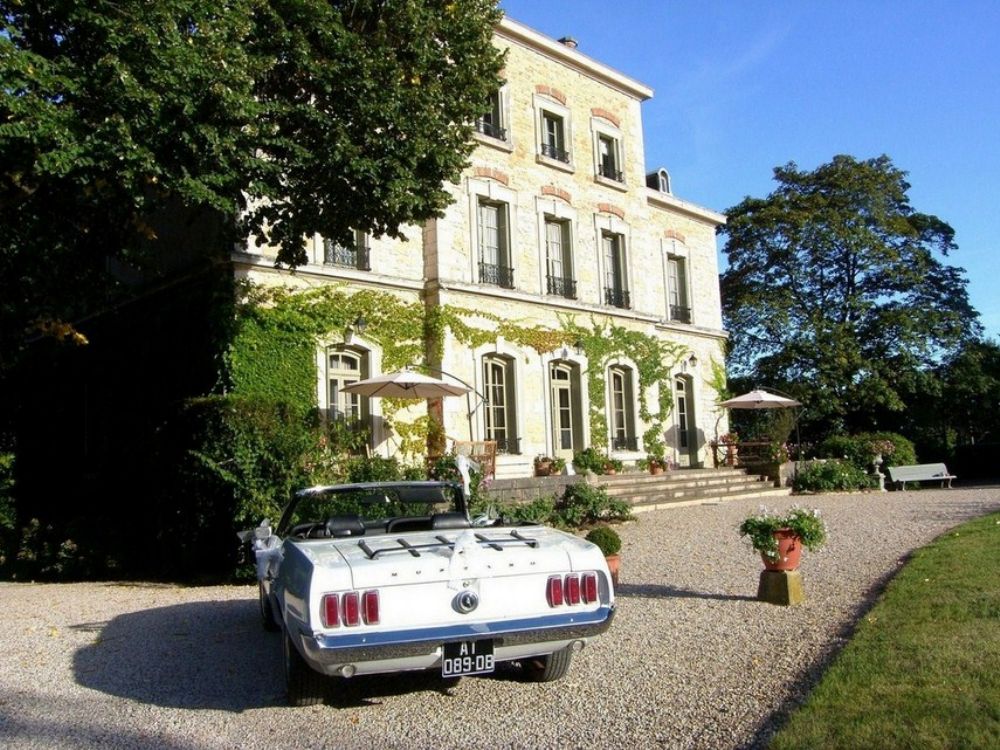 Built in 1850 in Burgundy stones, it is positioned south-west surrounded by extensive grounds (3 ha) with a wide impressive view on the Beaujolais. Respecting the spirit of a family house, it is part of the former principality of Dombes with capital Trevoux. Beaujolais wine was the daily wine of monks in the Middle Age.
What do you want to do ?
New mailCopy
The hornbeam
The hornbeam – in Latin: "carpinus"- is a pretty tree up to 25 meters high, with deciduous and alternate leaves: they become brown in the Fall but stay on the tree until Spring.
The region
The Château des Charmes is located in a rich and various cultural region.
The Beaujolais: its vineyards and forests
La Dombes : its ponds and birds
La Saône : its cruises and restaurants serving its famous frogs
Lyon : all possibilities of a great international city
Gastronomy : from a small restaurant at the side of the Saône up to a three stars Michelin
Situation : Crossroads between Paris and the Mediterranean sea, between the Alps and the Auvergne.
Transports : 1 hour from Lyon-Saint Exupéry international airport,
20' from TGV-station in Mâcon-Loché: 1h40 from Paris,
2miles from A6-Motorway